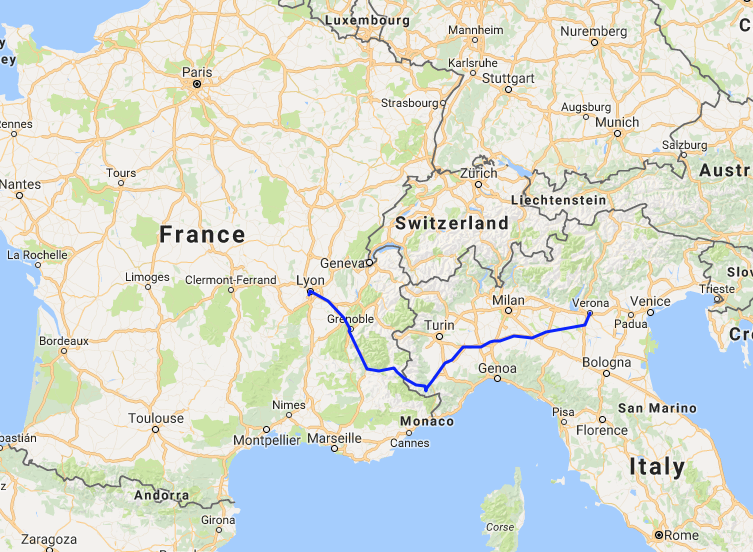 Started in Verona, Italy; headed southwest. Crossed the Alps from Italy over to France at 2000 meters at Colle della Maddalena. Rode on via Gap and Grenoble to Lyon. During 9 days I peddled ca 860 km. The route I improvised as I went, I had no pre-booked hotels or campsites.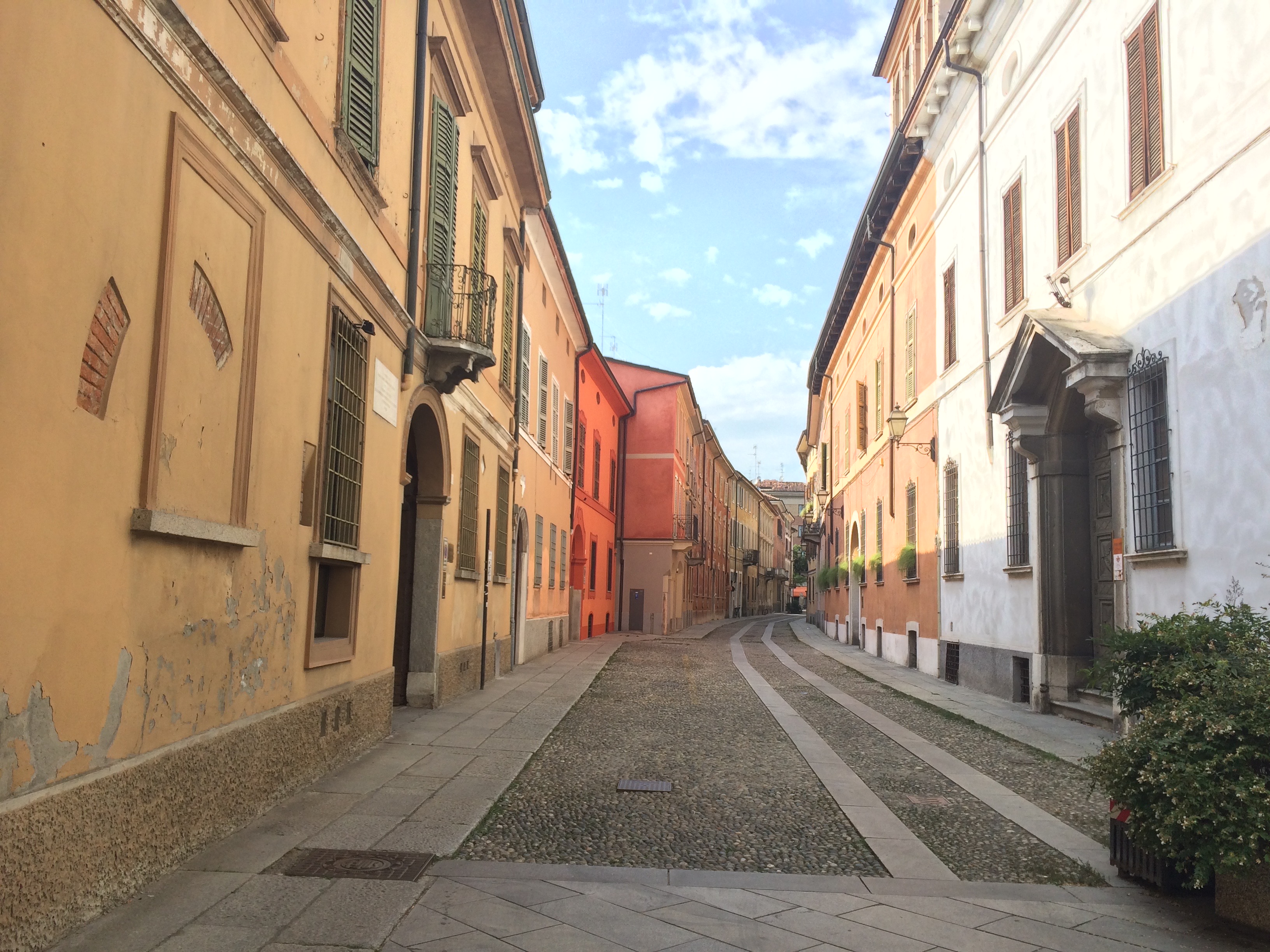 Cremona, Lombardy, Italy.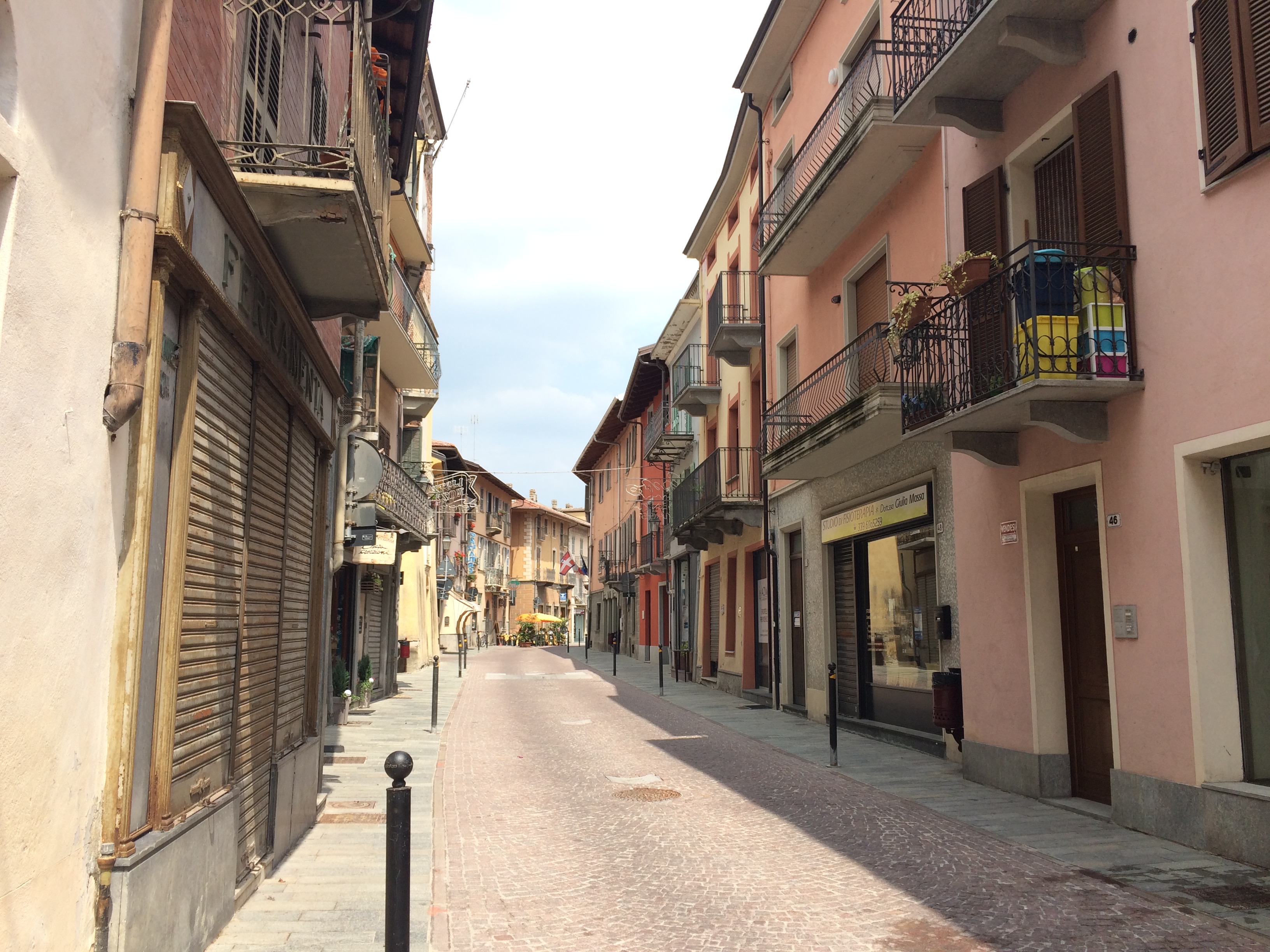 Borgo San Dalmazzo.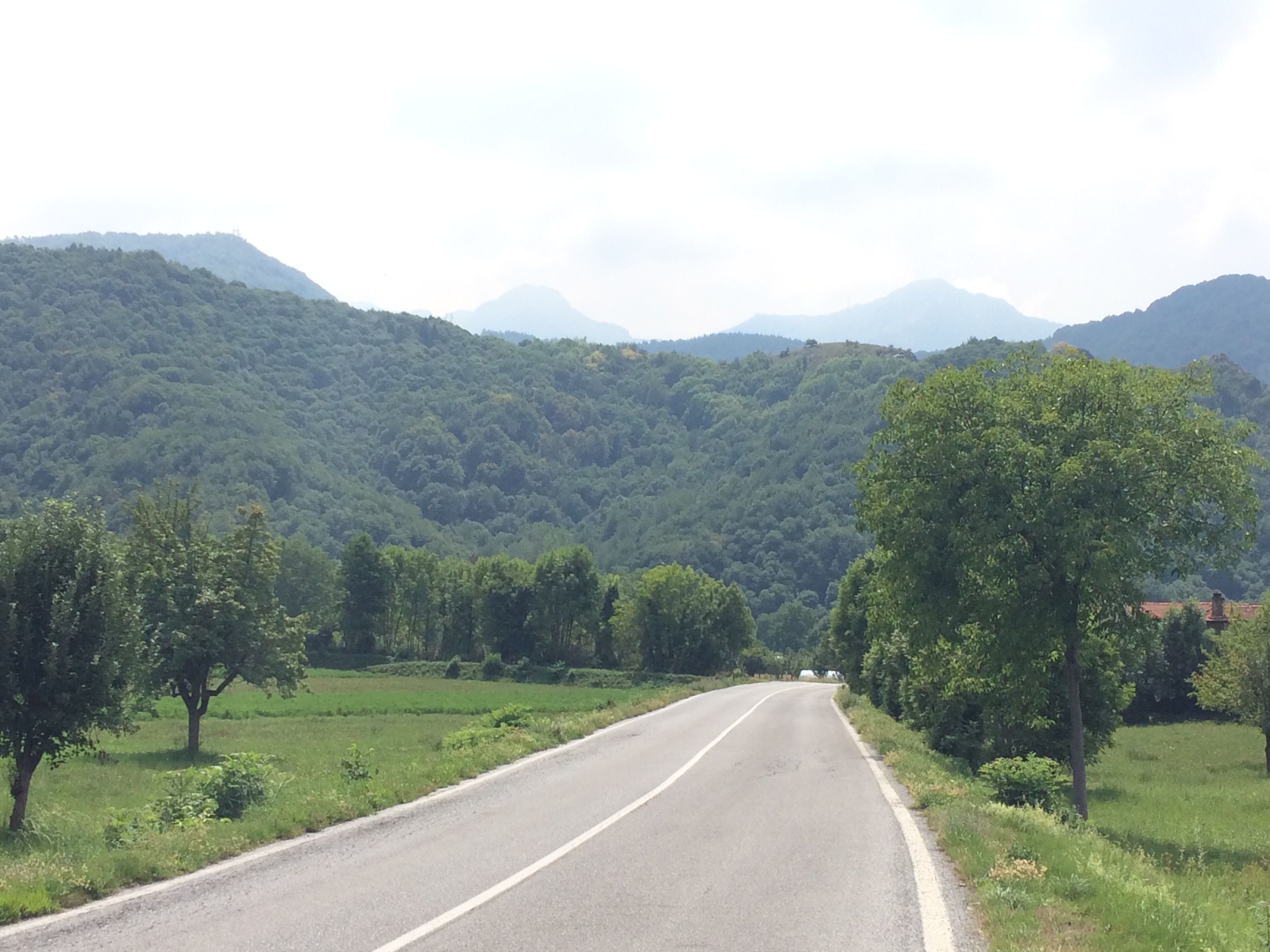 Roccavione.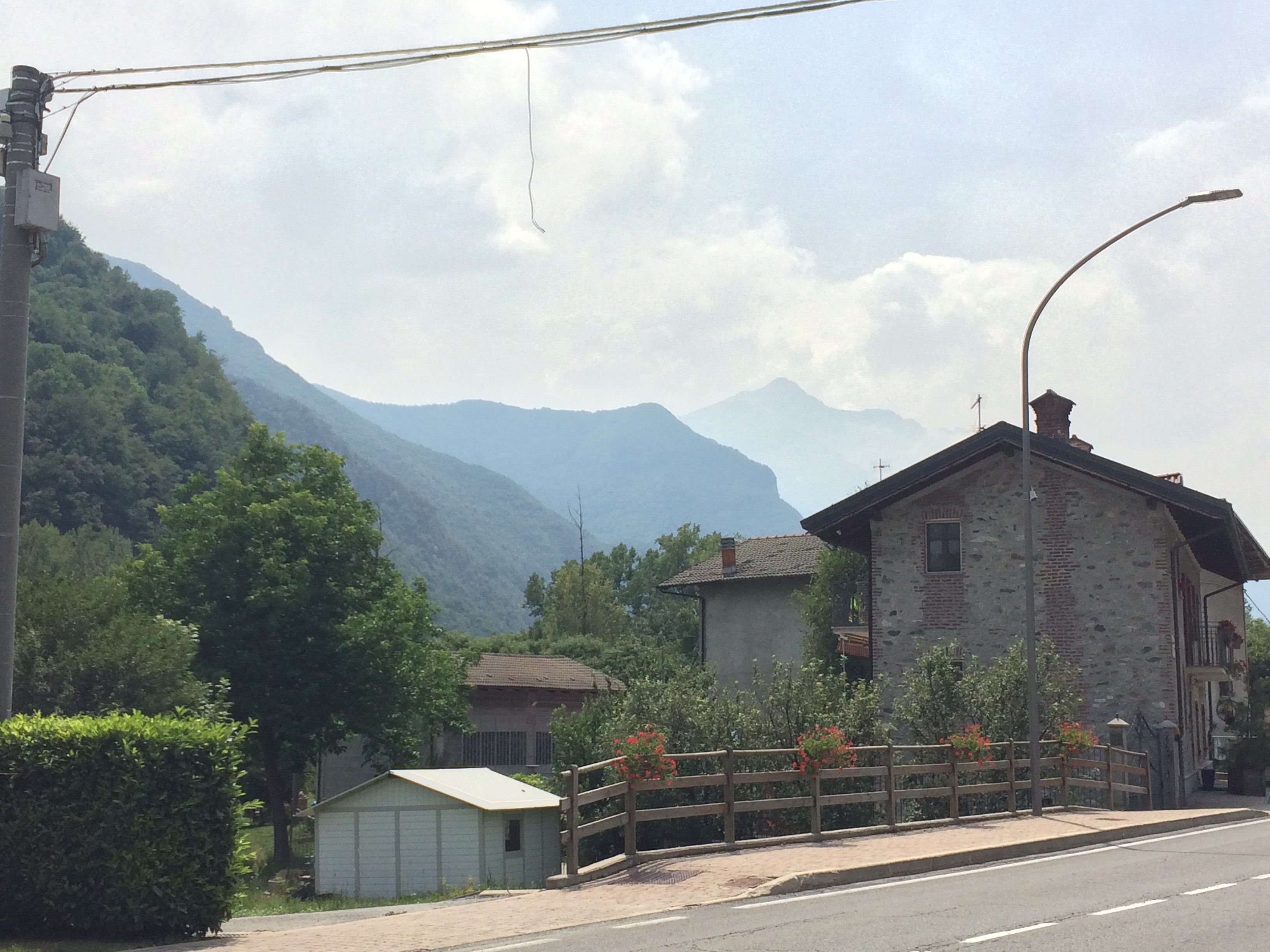 Andonno.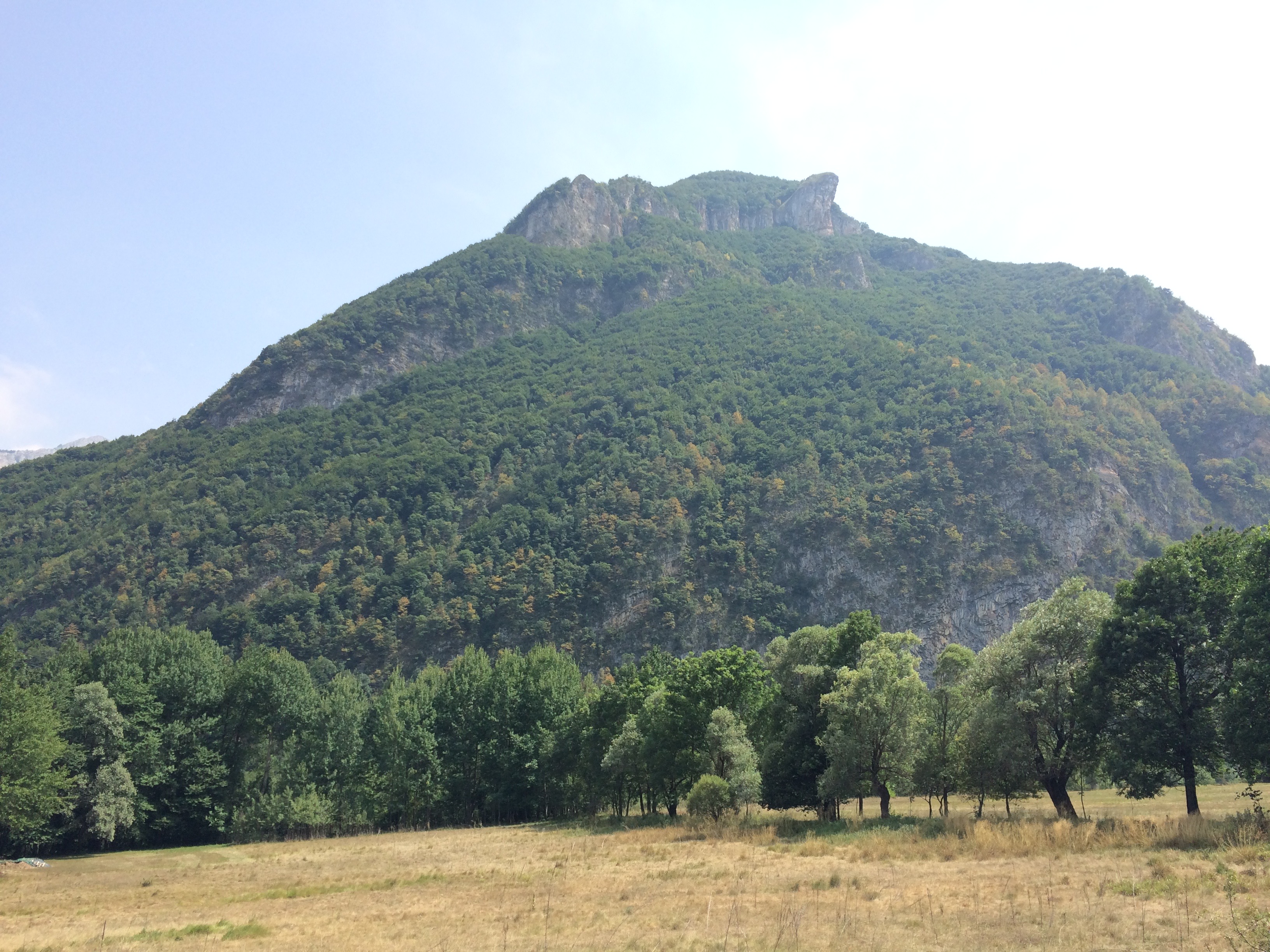 Valdieri.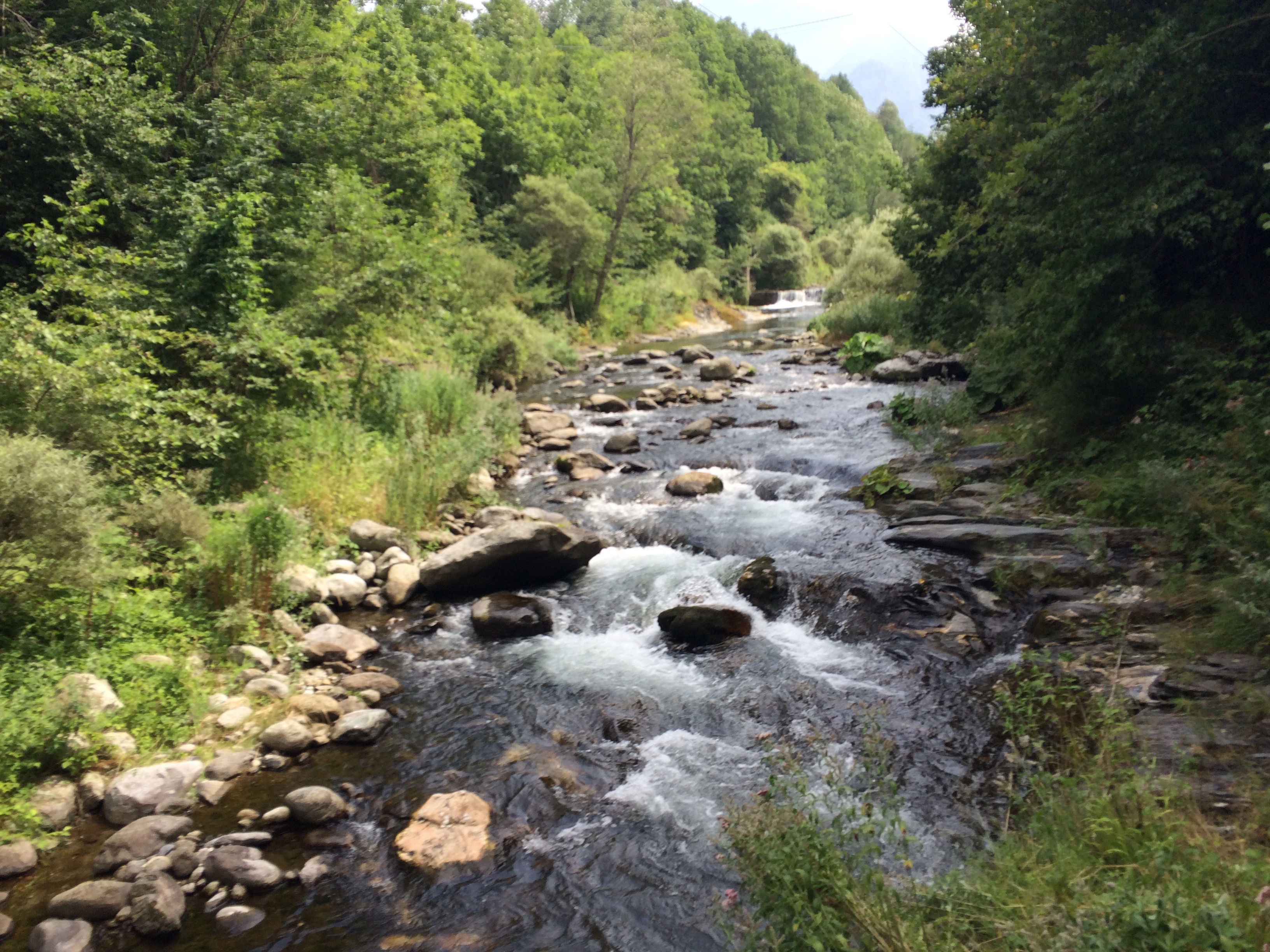 Torrente Gesso, Entracque.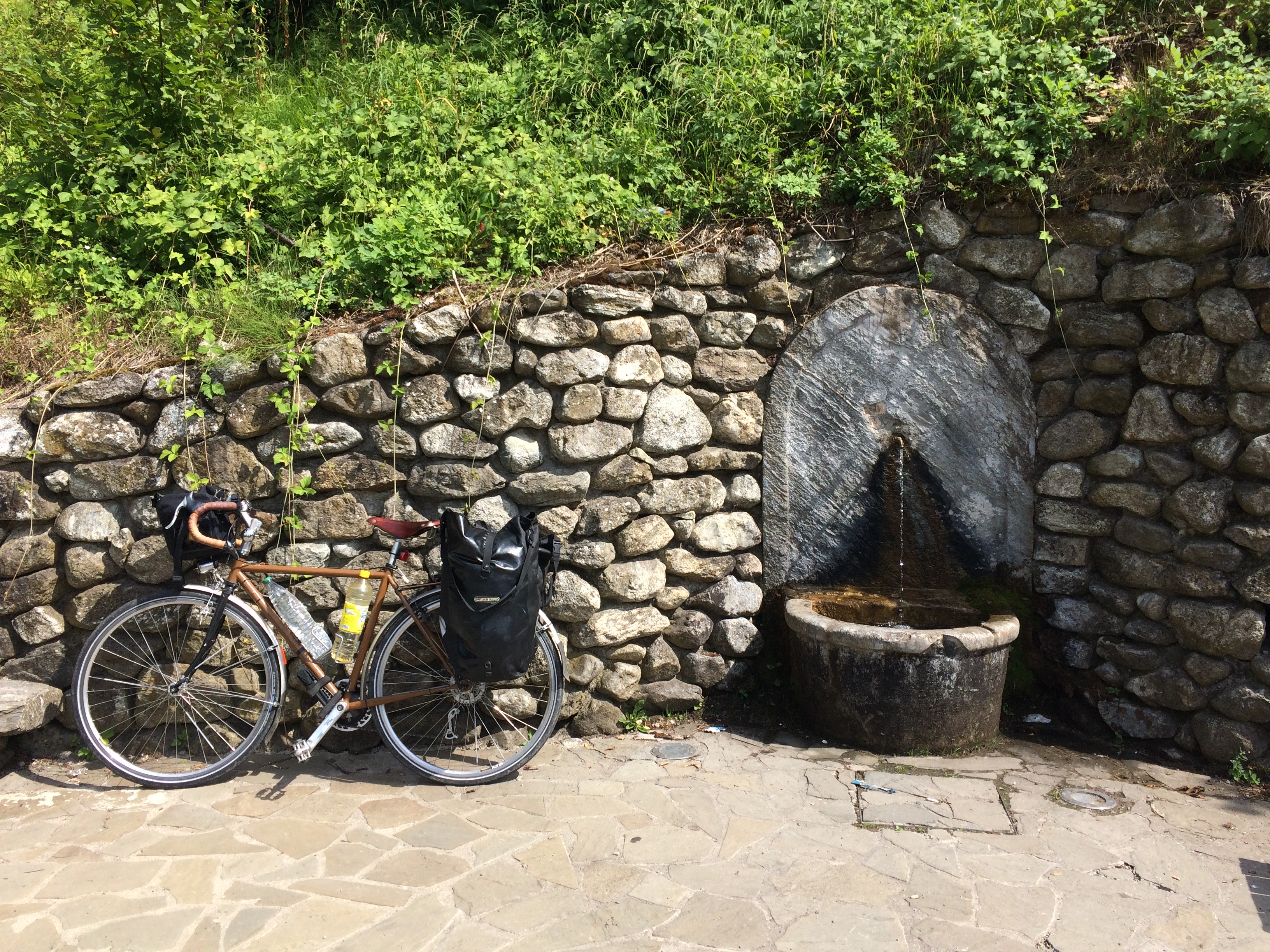 Watering up @ Entracque, Italy.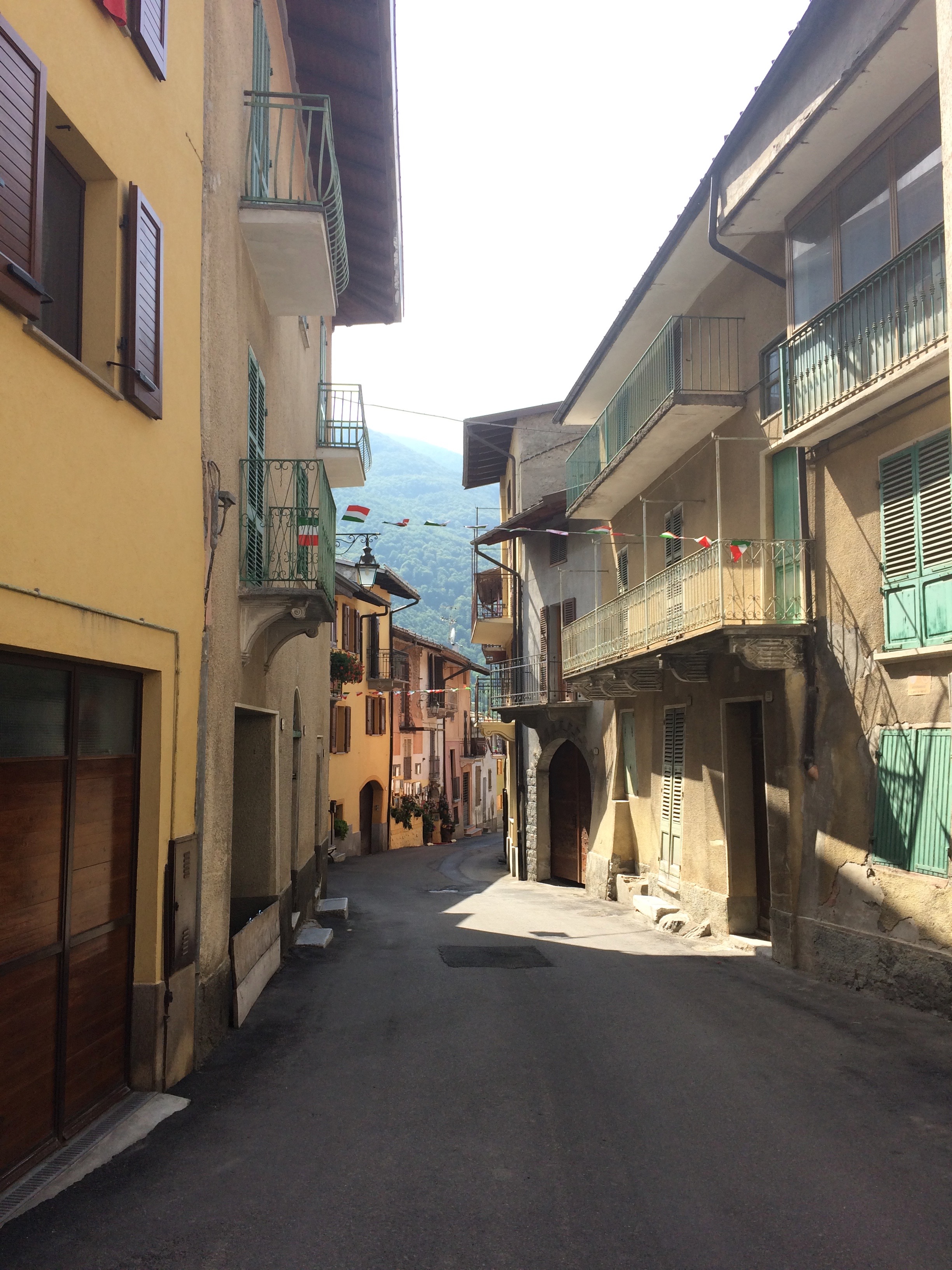 Entracque, Italy.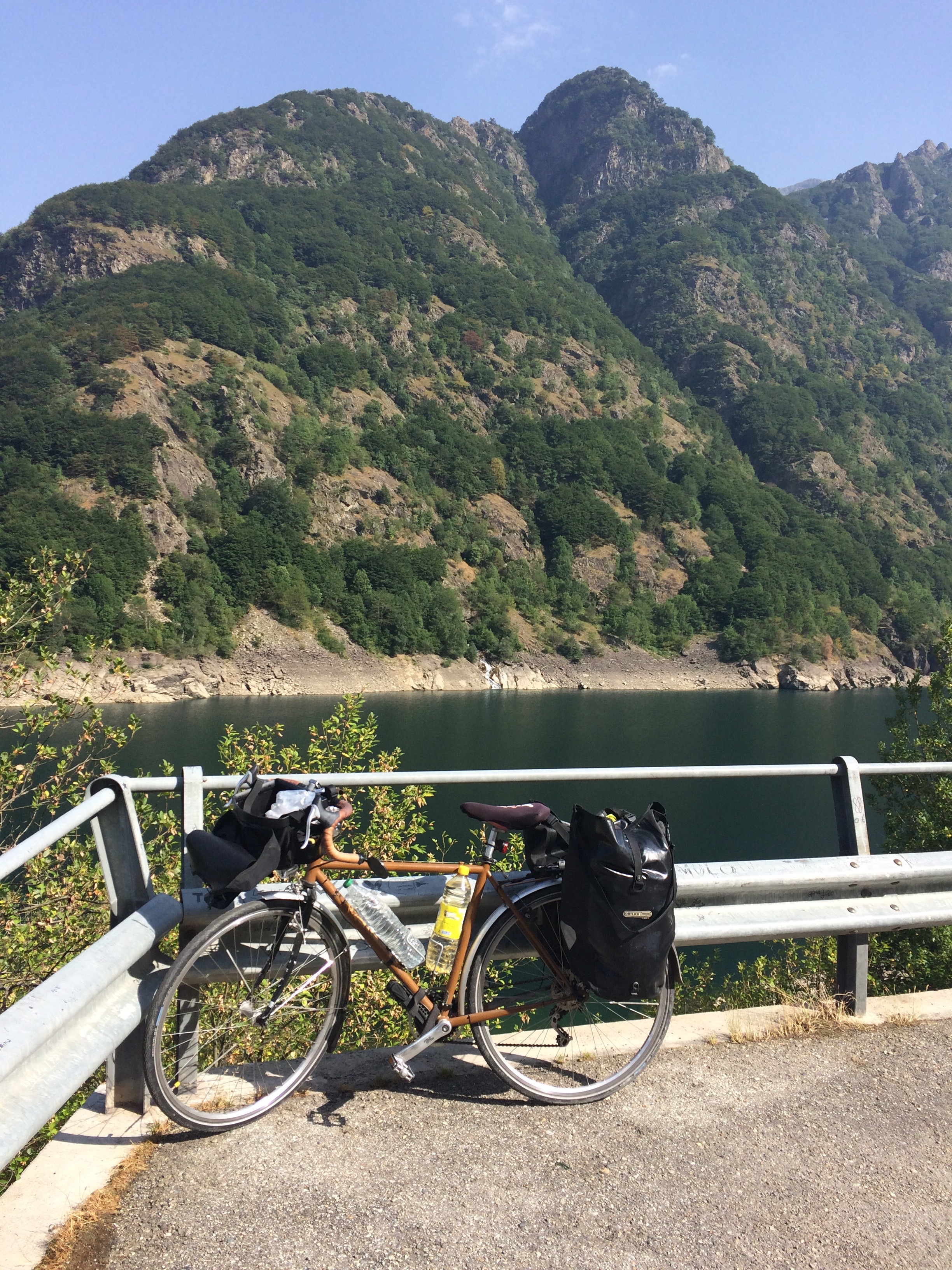 Entracque, Italy.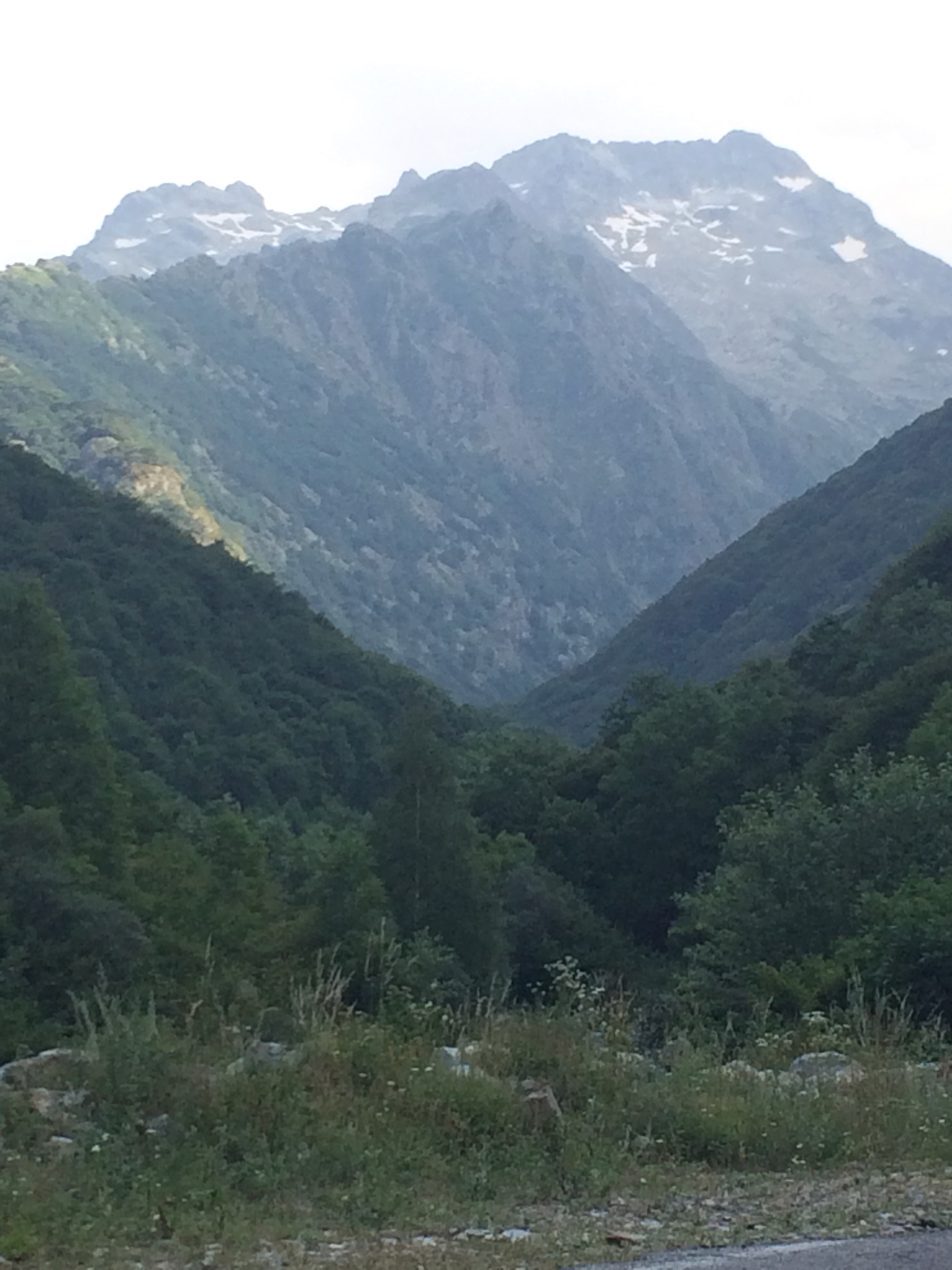 Entracque, Italy.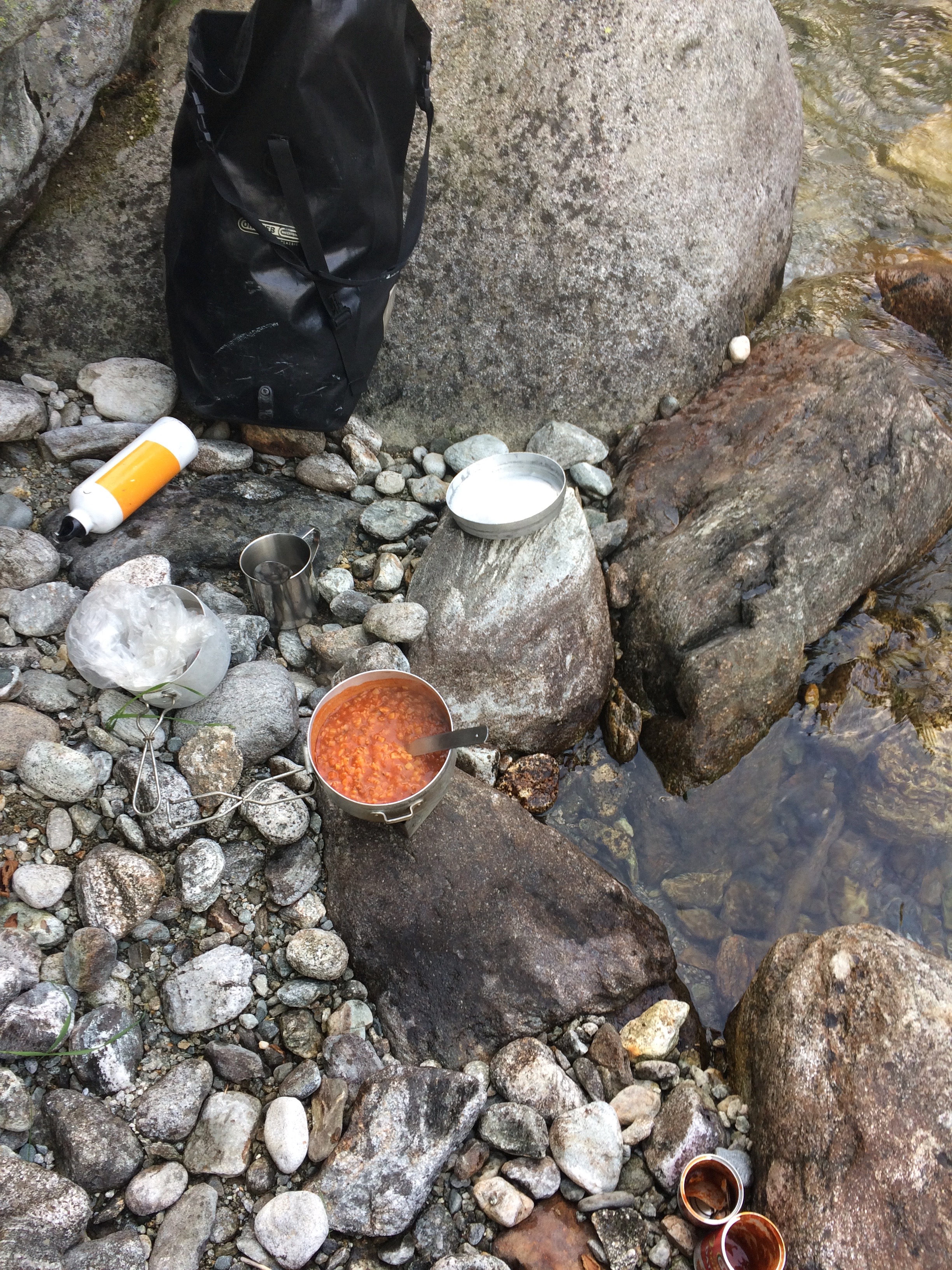 Supper's ready…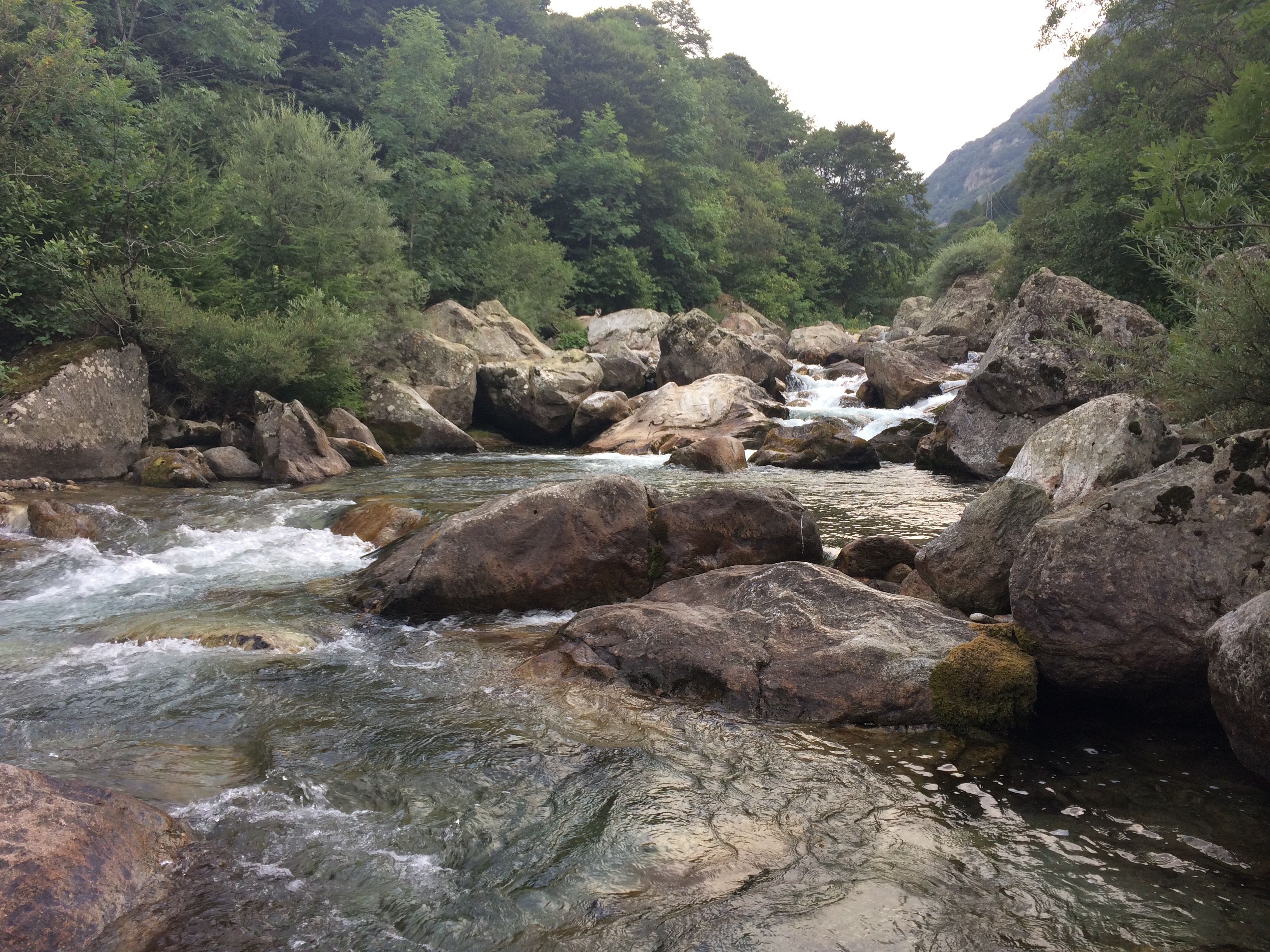 Alpine river.

Valdieri.

Pietraporzio.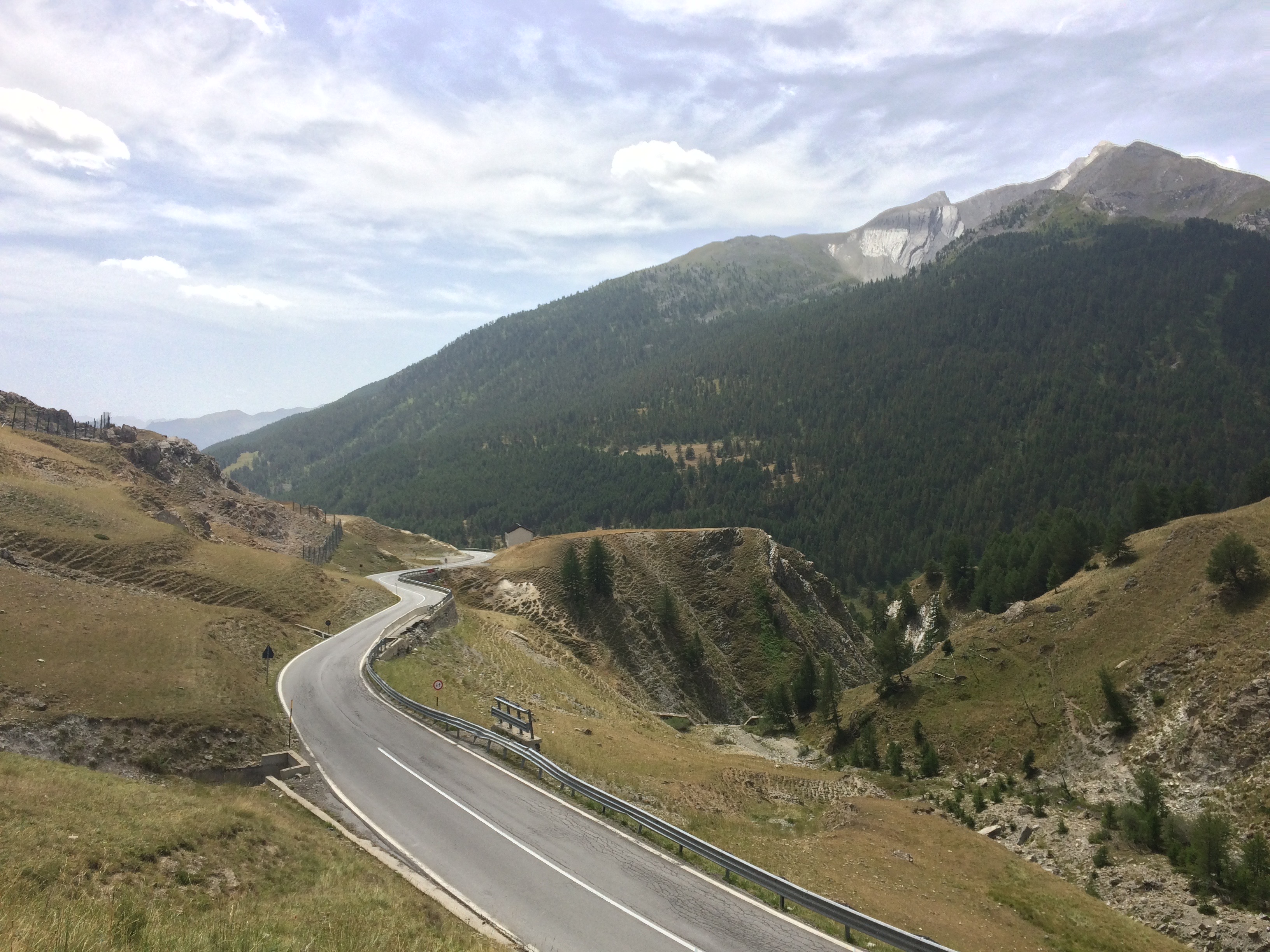 Argentera – serpentine road toward Collo della Maddalena.

Larche. Watch closely – that is a sheep flock!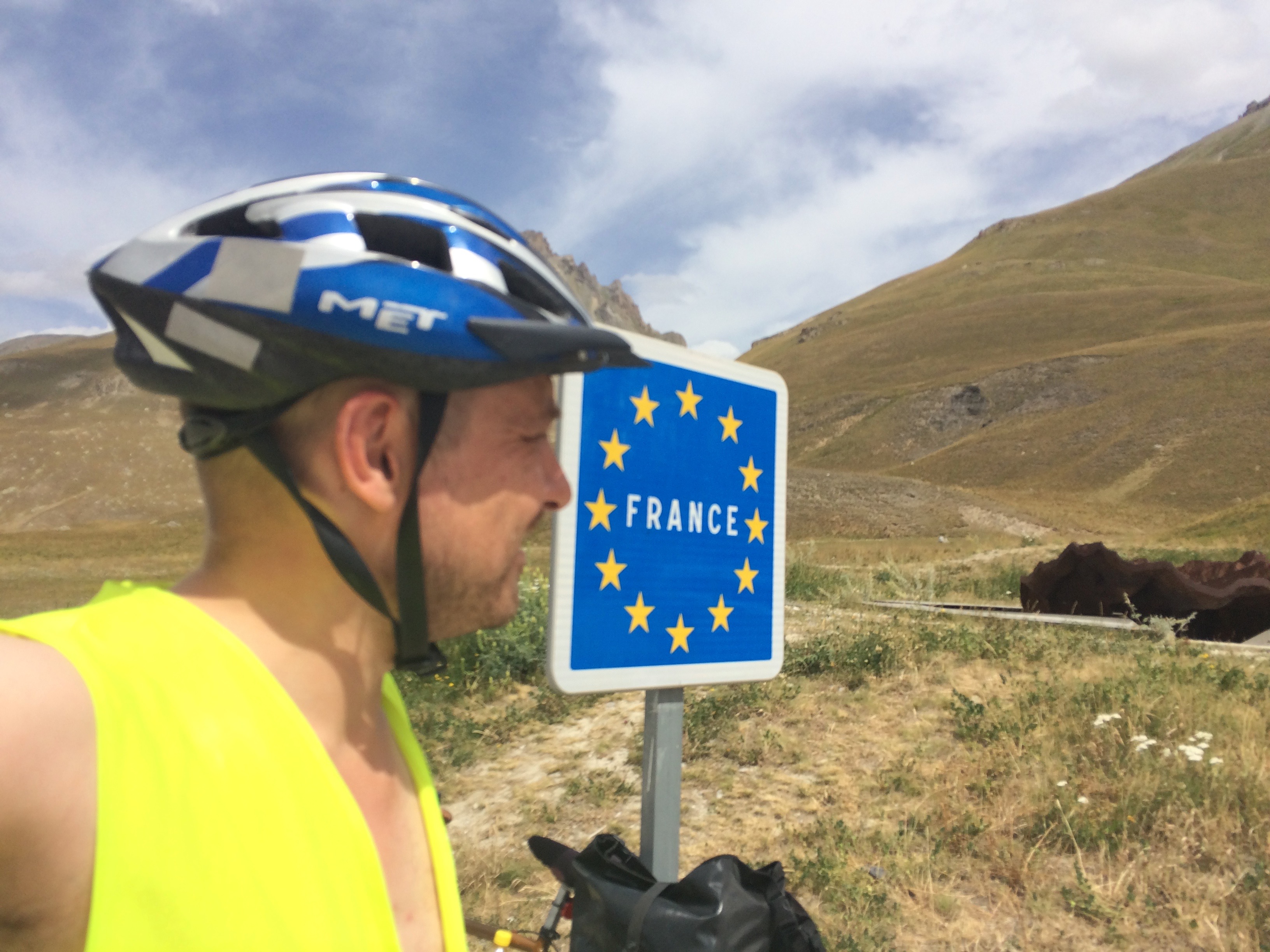 Leaving the Italian Alps behind, crossing over to France, altitude 2000 m.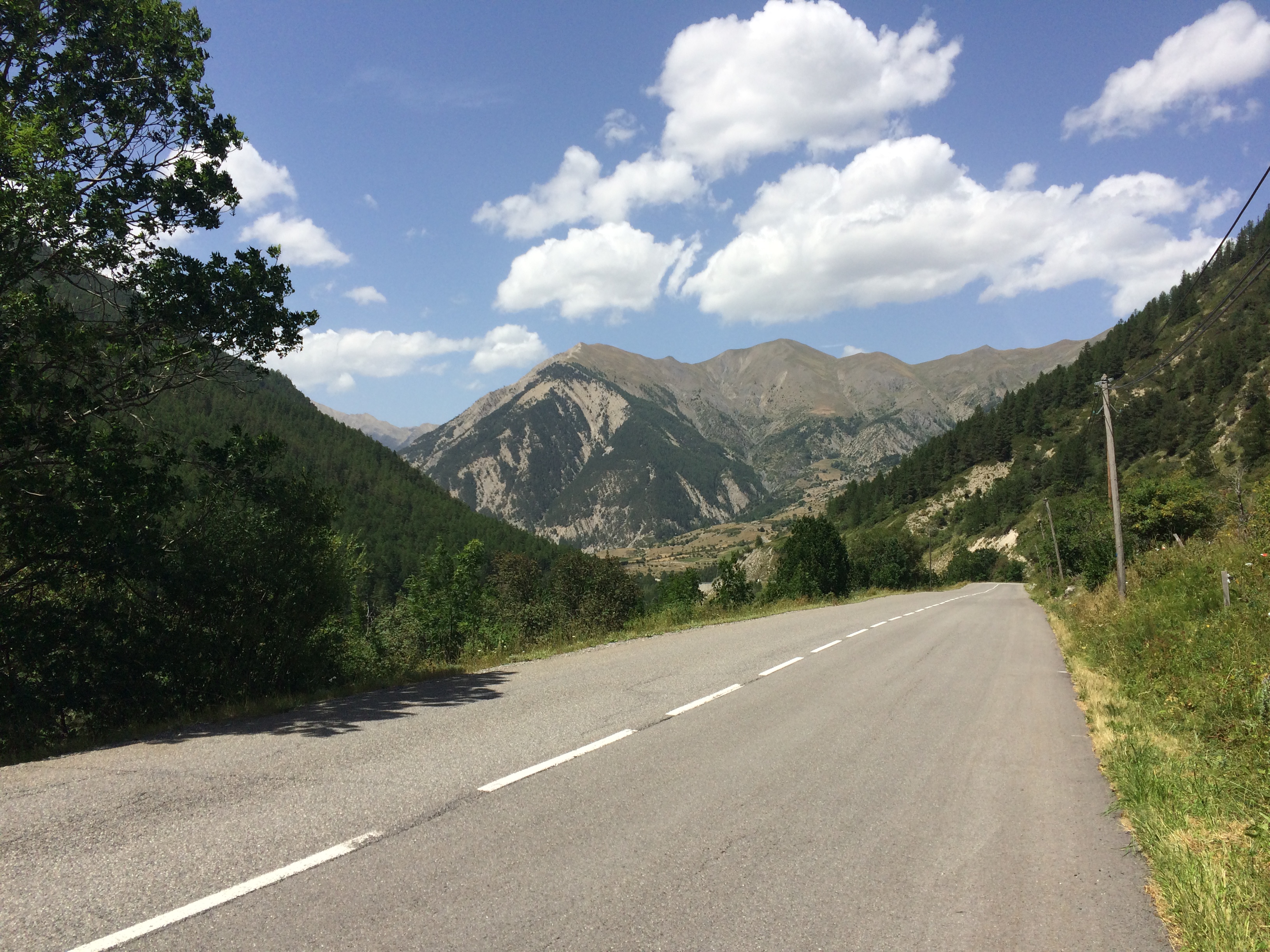 Larche.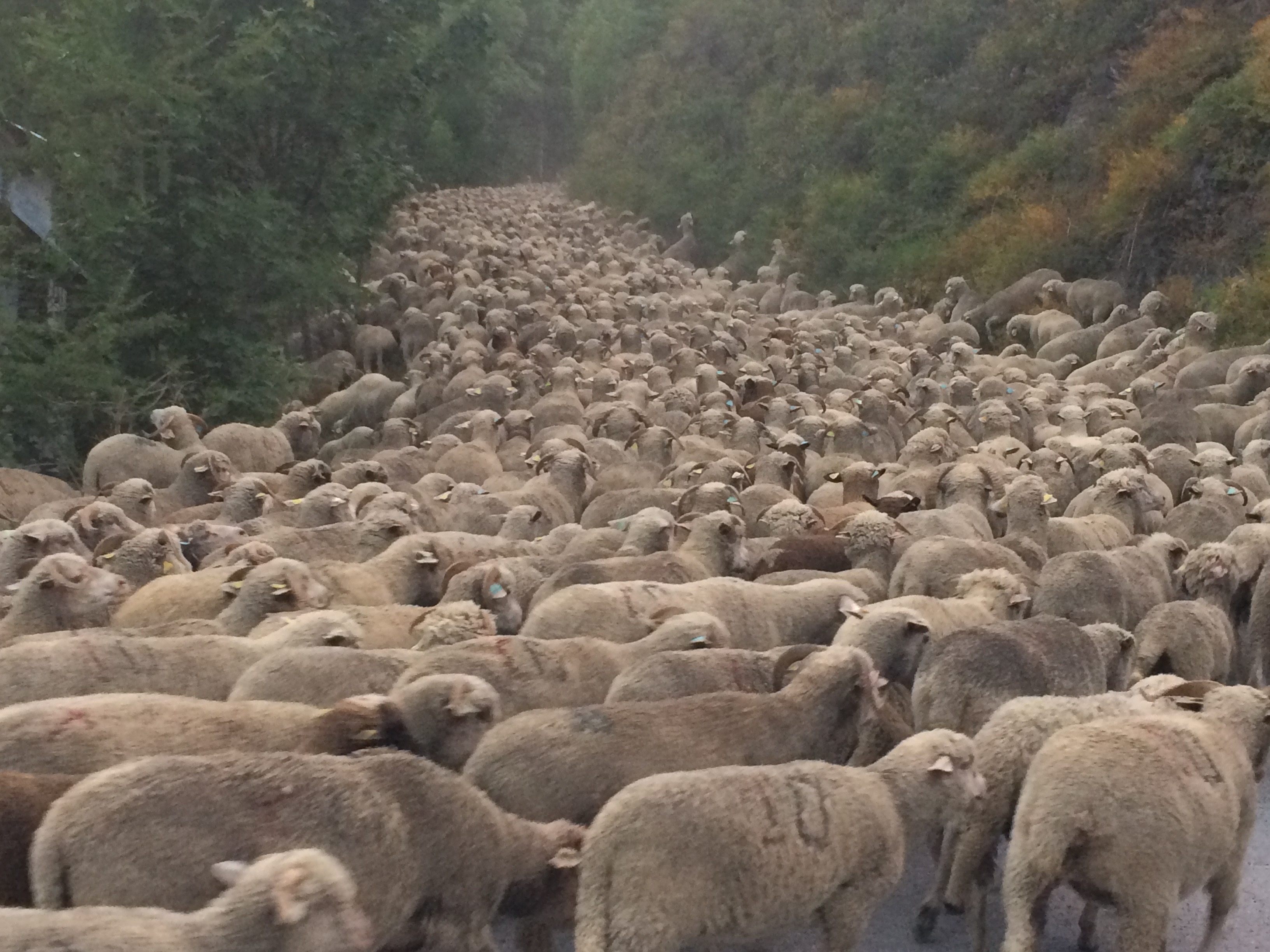 A sheep flock blocking the road in Sant-Paul-sur-Ubaye, French Alps.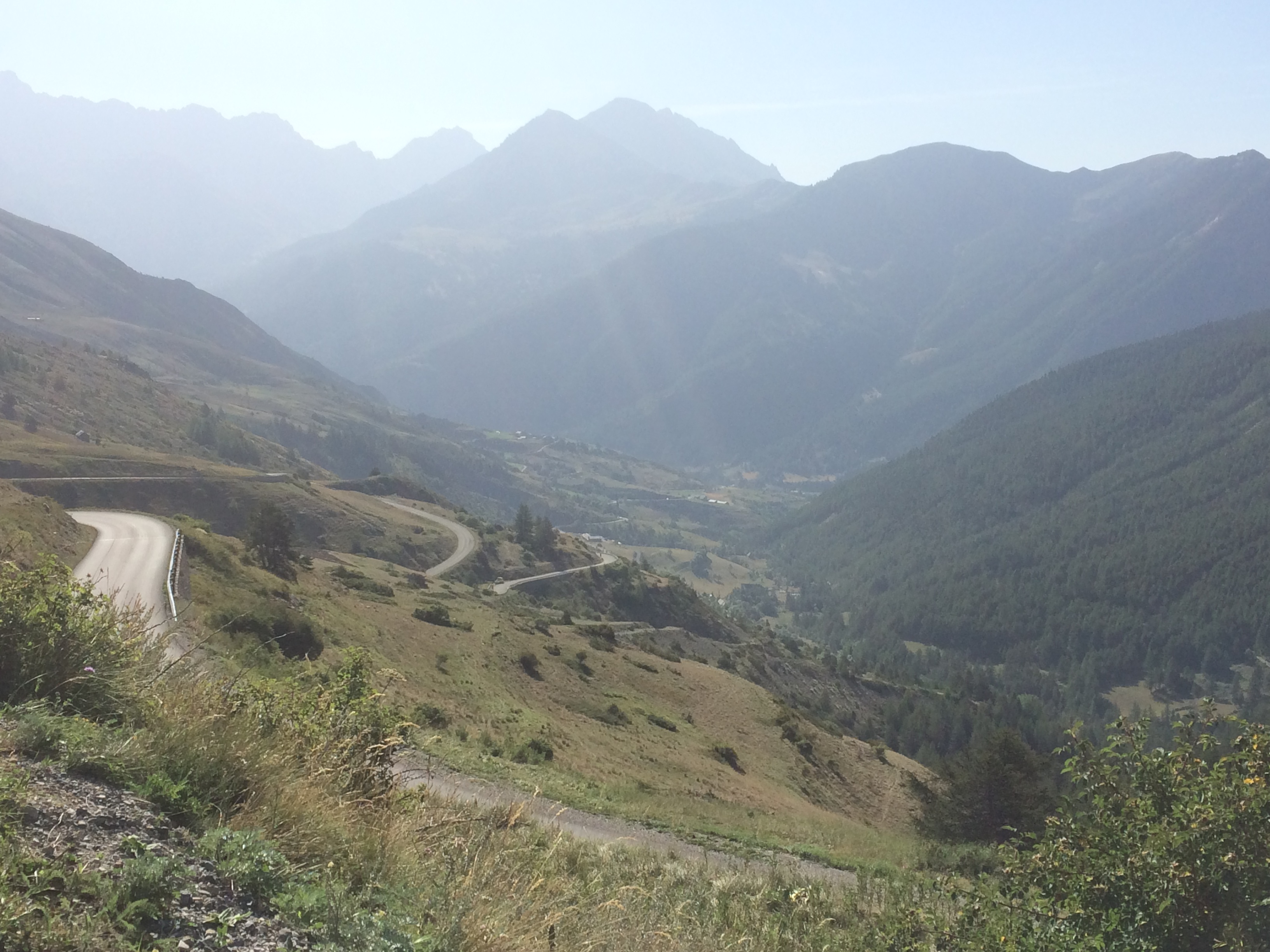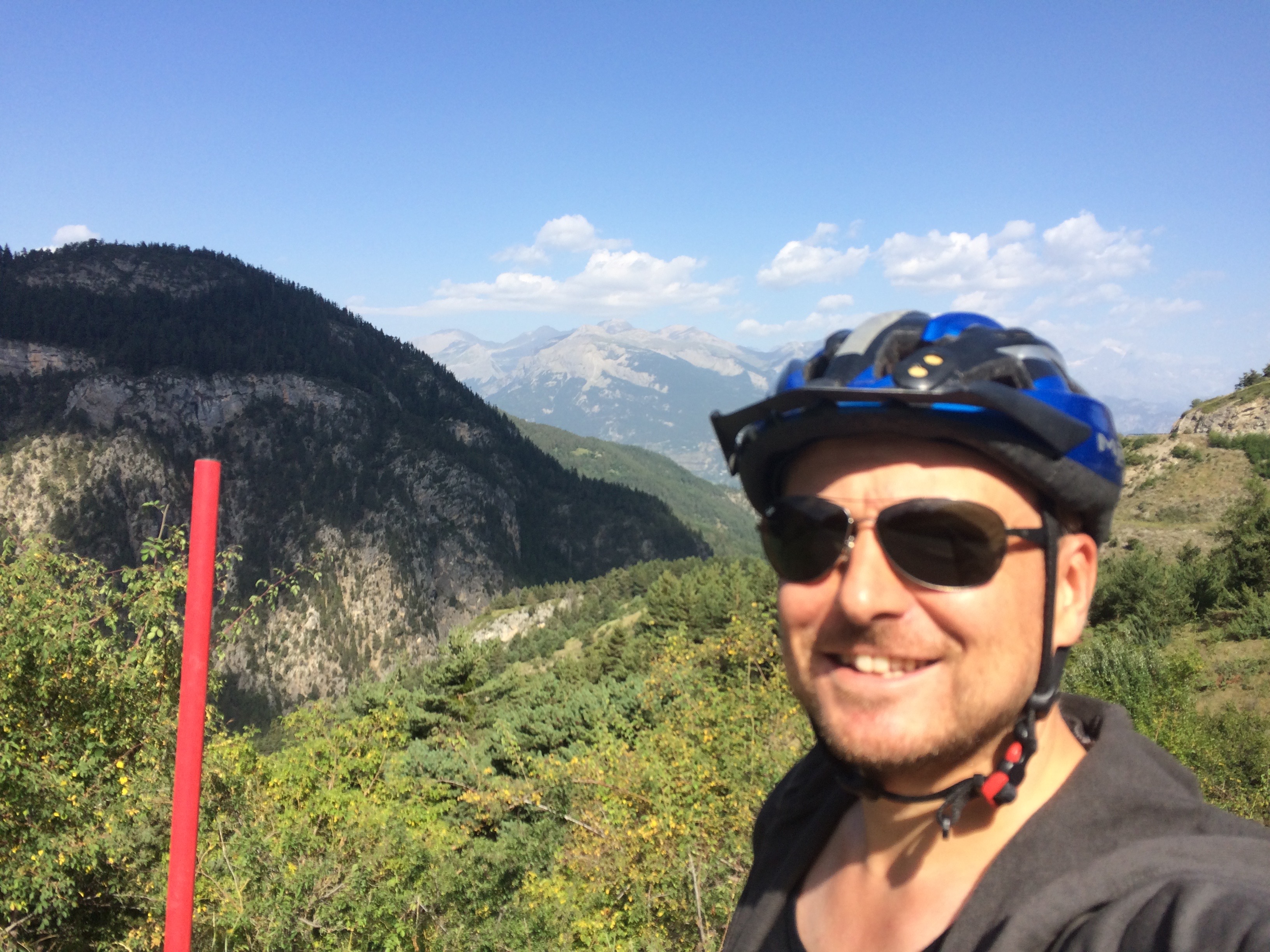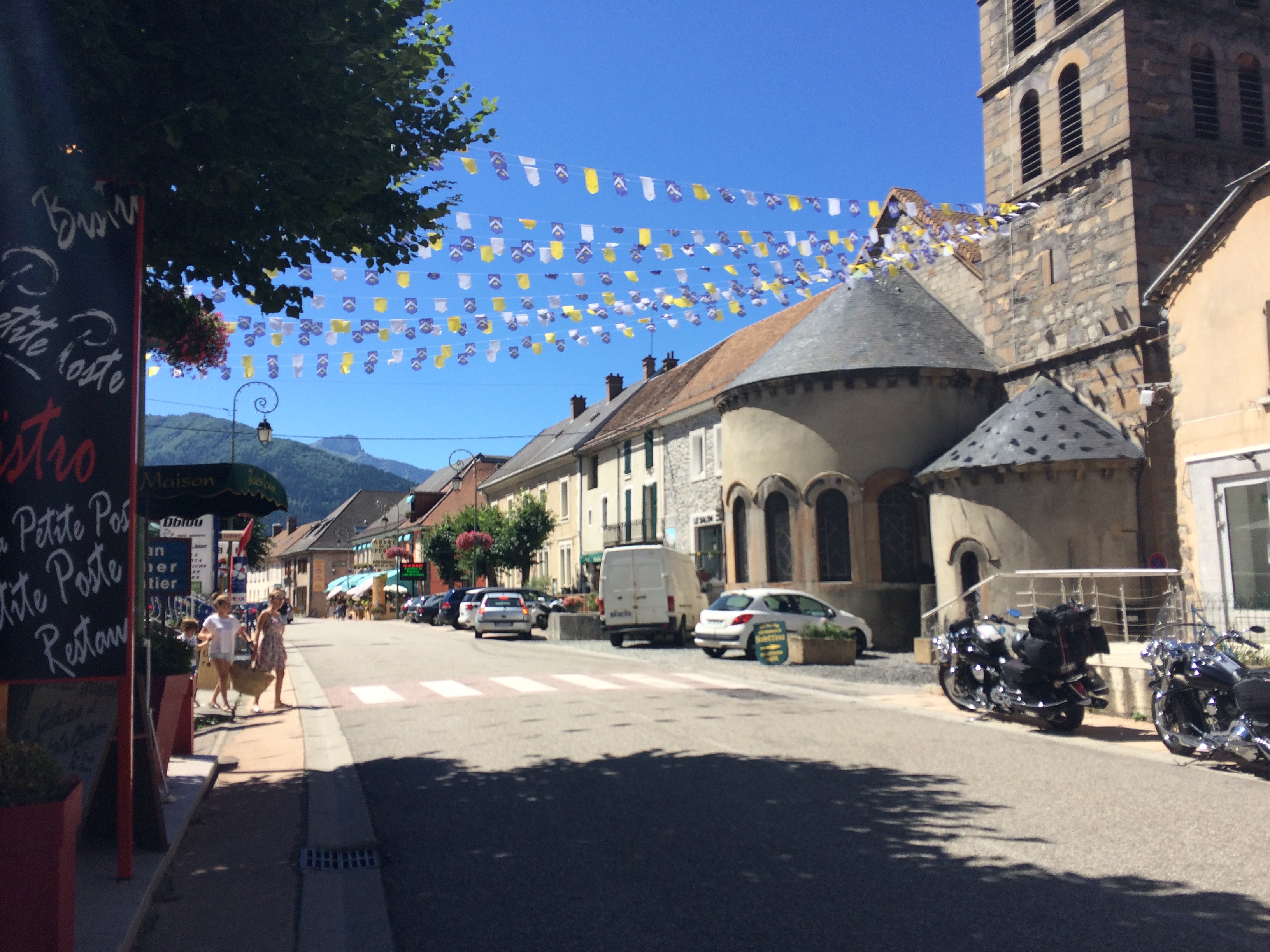 Corps.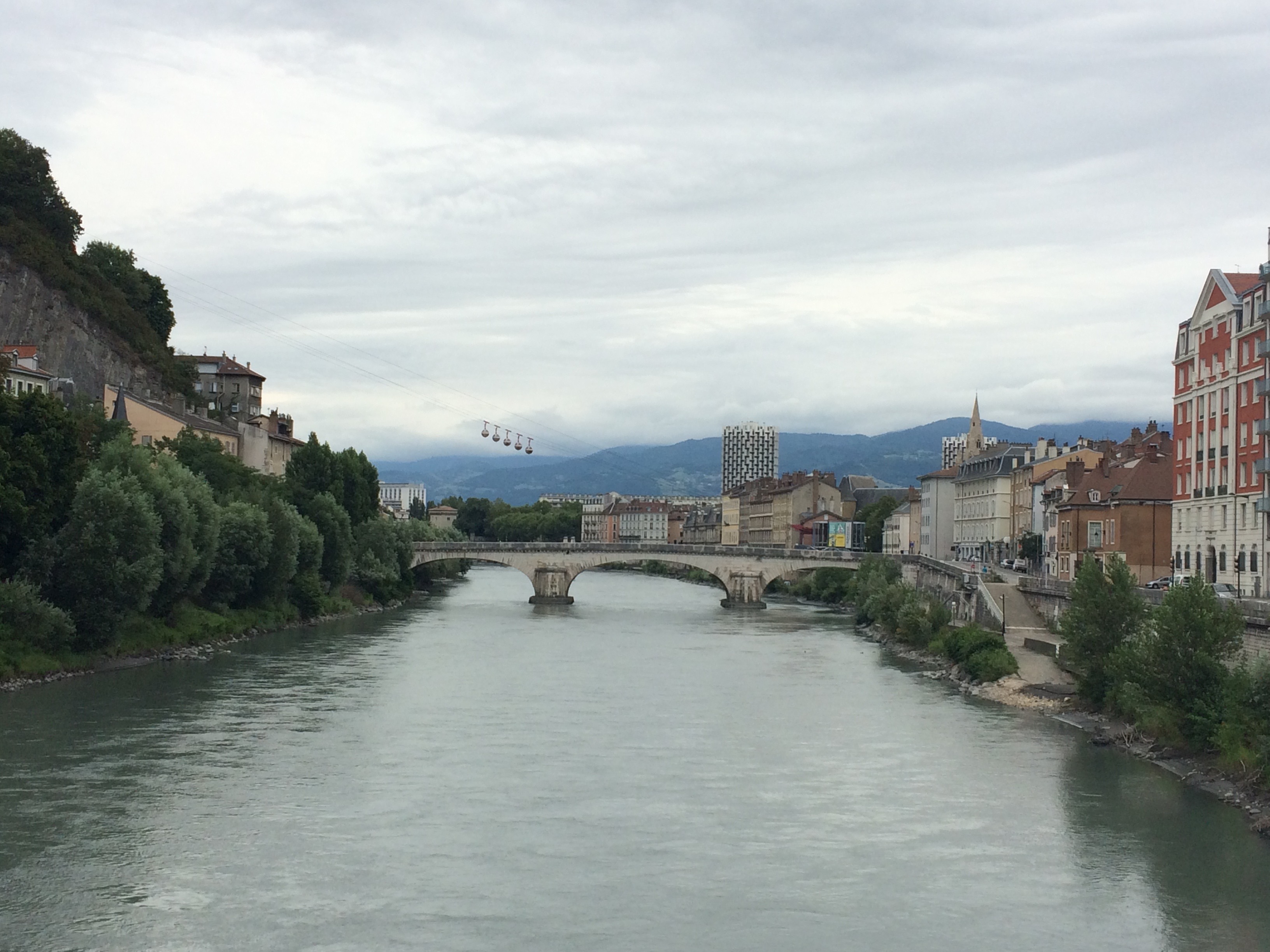 L'Isère, Grenoble.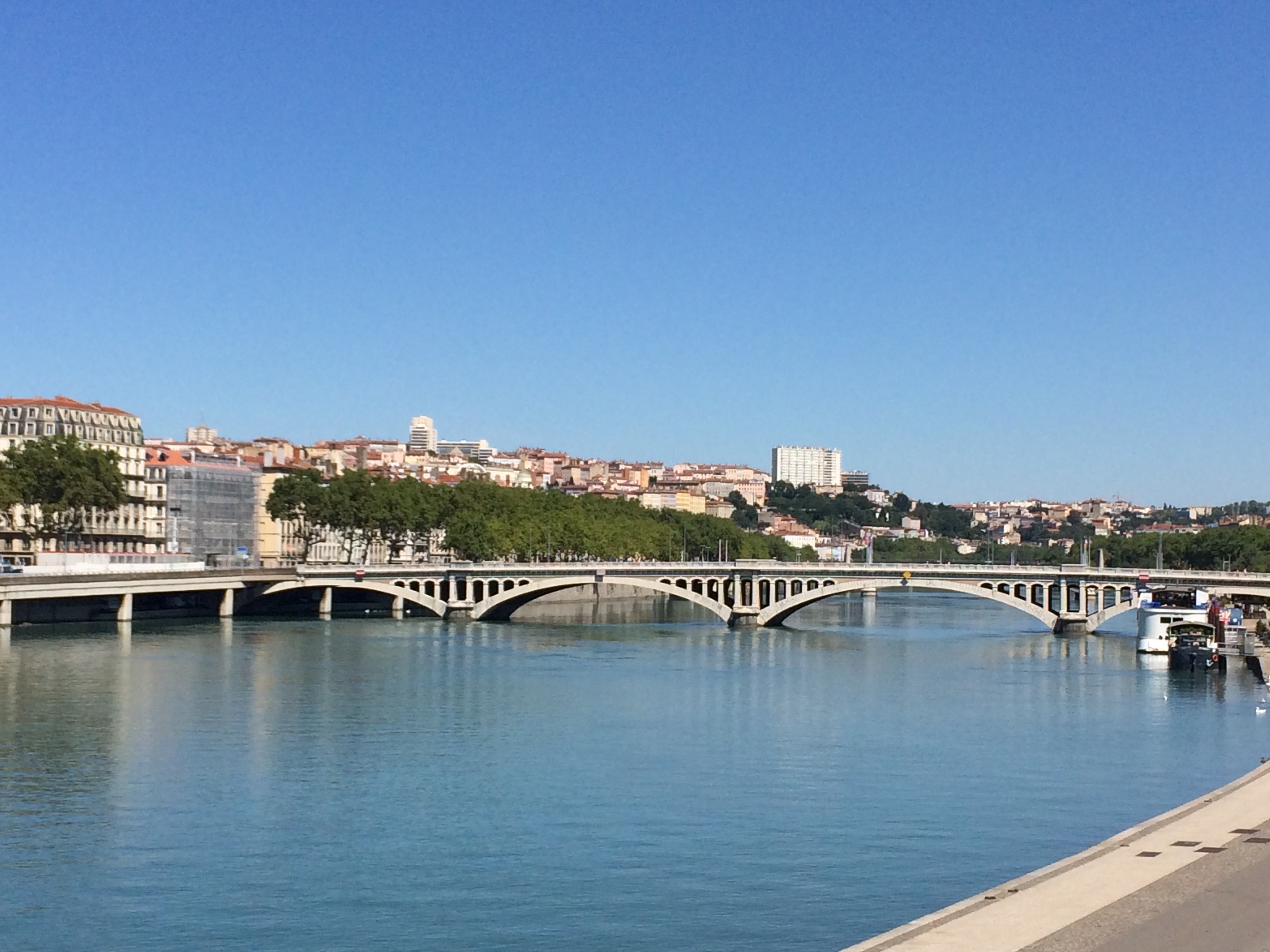 Lyon.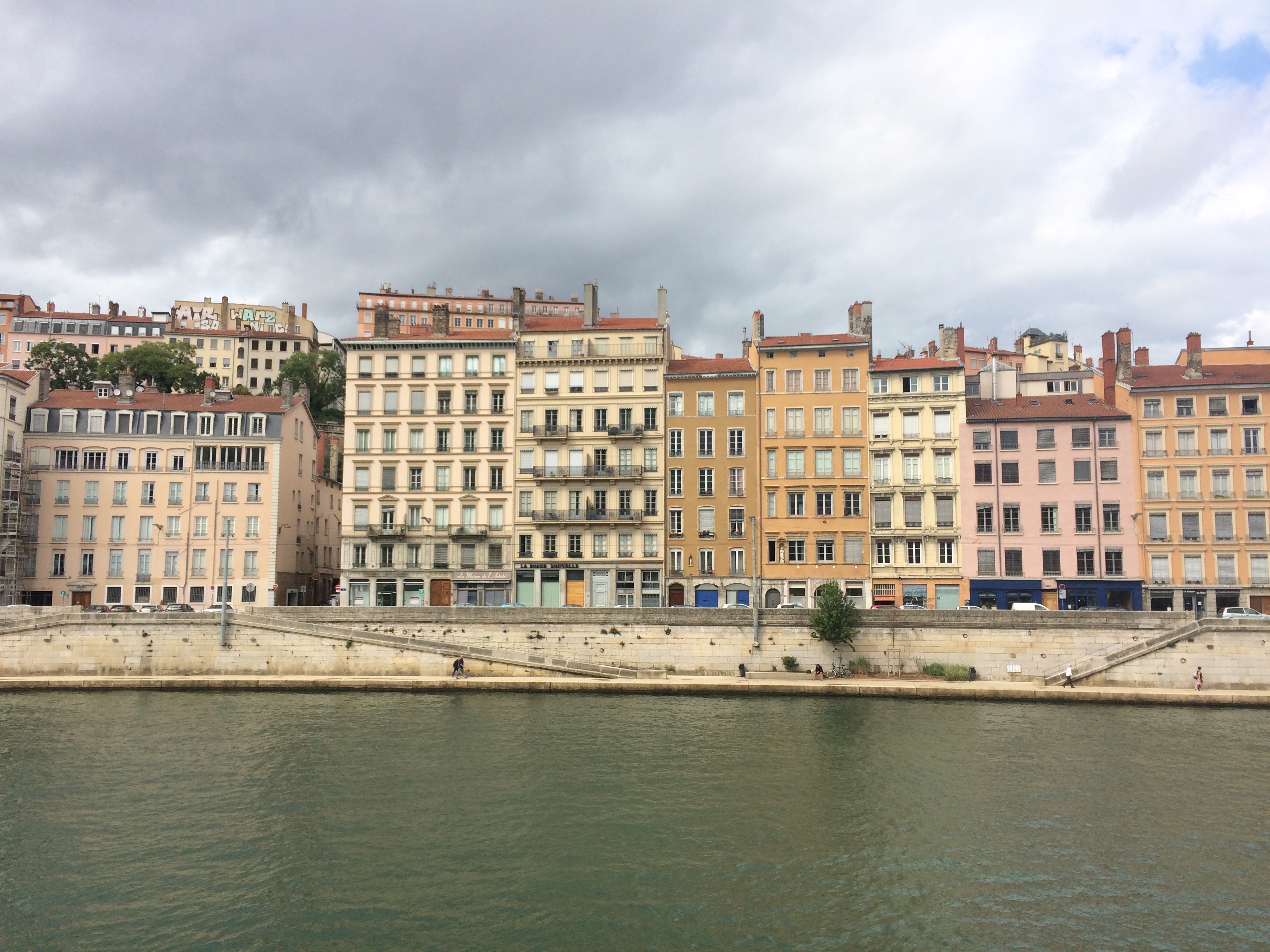 Lyon. Old architecture.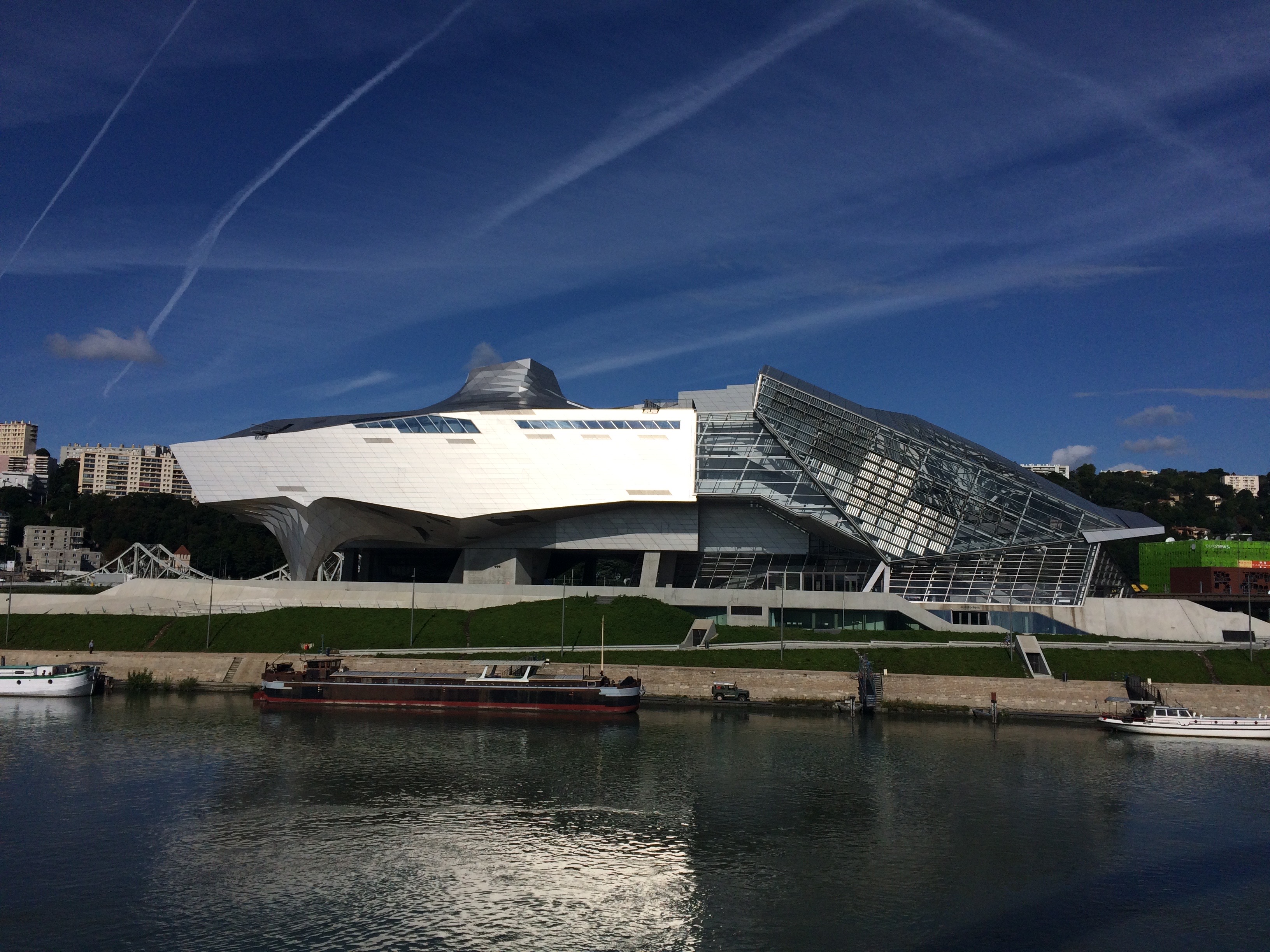 Lyon. New architecture (Confluence).